CONTACT
Customer Service Hotline:

Tel/whatsapp:

+86 13804067746


Links
BUSINESS
Combine harvester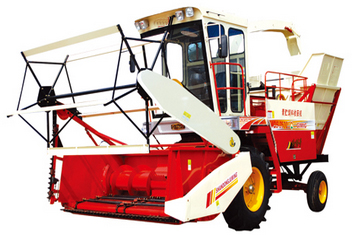 Model: FW4-250
Product Description: The machine is provided with 83kW engine in a structure of self-propelled and full feeding no limit to lines, used for silage harvest of corn and other high plants, and can finish cutting, conveying, cutting and loading of crops.
It is featured that crossed double-sided cutting cutters ensure stable cutting, reduced energy consumption and no blocking; it is available in lodging crops as well as asymmetric harvesting; it is provided with high-speed throwing fan, able to be regulated within 180 degrees, can be independently equipped with hopper or discharge grains to transport vehicle.
It is a necessity for development of livestock rearing, with simple operation, comfortable driving and reliable performance.

Technical Data
No.

Unit

Unit

Specification

1

Connection with matched power

/

Self-propelled and full feeding

2

Overall dimensions (L*W*H)

cm

747*285*351

3

Total weight