CONTACT
Customer Service Hotline:

Phone/whatsapp: 008613804067746



Links
BUSINESS
Woven bag machine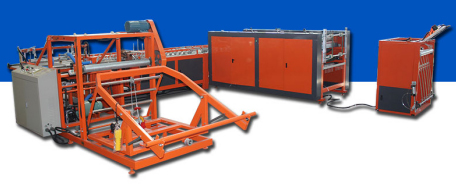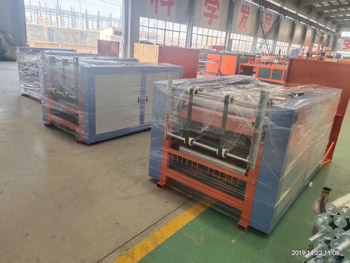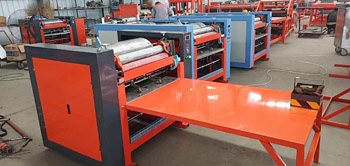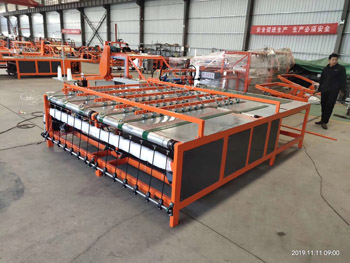 WOVEN BAG CUTTING PRINTING SEWING ALL IN ONE
Item no.: WB04
Features:
1.Wide range of use; intelligent and efficient; easy to operate.
2.Select high quality steel to make the product more durable.
3.Feel comfortable and make the product more flexible.
4.The operation is safe and reliable, so that the product is more careful.
5. The surface is carefully treated to make the product more fashionable.
Equipment introduction:
Good equipment makes your work twice the result with half the effort, woven bag whole body dynamic hot cutting seam printing machine adopts unique technology, according to the sewing production process of braided bag, and then according to the rising labor cost, the original backwardness of the production process, the professional design of fully automatic professional equipment, the production product standards, neat. The production process is completely humanized service, which can completely replace the heavy manual labor in the past. The process is divided into upper roll-cutting-grip edge-sewing bottom-printing-bagging. The machine adopts servo motor to control the cutter to make the cutting more stable, more accurate and more smooth.
Brief introduction of equipment:
WB04 hot sewing printing machine, this machine collection bucket cloth automatic feeding, automatic winding fixed length cutting, sewing bottom, counting, bagging in the integrated machine medium automatic equipment, high degree of automation, one person one machine operation is simple, this machine directly uses computer plc control to change bag length, change different bag specification models, adjustment is simple and fast, one person operation one machine is multi-purpose, efficient, energy saving.
Equipment characteristics:
1. Suitable for all kinds of uncoated, single film covered market bags, feed bags, flour bags, wheat gluten bags, cement bags and so on. (one machine, two uses, no printing, can be used as a sewing machine)
2. It is superior to the traditional resistance fillet to cut the bag without changing the knife to reduce the cost.
3. The cut part of the bag out of the bag is stable, the incision is neat and beautiful, easy to open.
4. Servo motor drive, plc computer centralized control, single, double flanging, flanged uniform wire head length can be controlled.
Equipment technical specifications:
Needle distance: 8-15mm
Voltage: 380V
Power: 9kW
Worker: 1
Weight: 3000kg
Production speed: 25-30pcs/min
Cutting wide: 300-800mm
Cutting length: 400-1300mm
Material row max diameter: 1200mm
Outer size: 8000x9000x1400mm